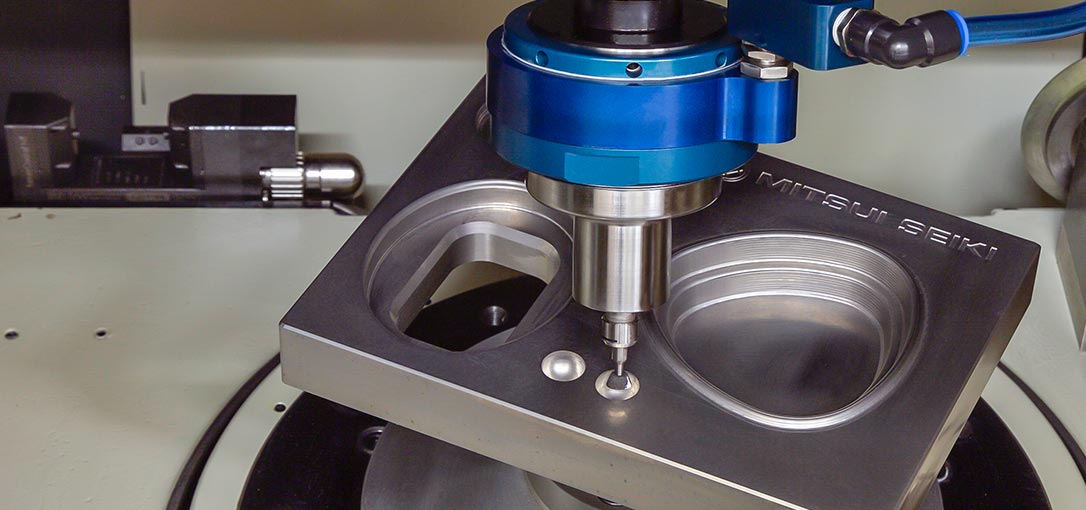 Mounting Options
1. Straight Shank (JS)
3/4" or 20mm JS units combine with ER 32 or other toolholders for infinite compatibility. Features a selectable rear or side inlet.
2. Integrated Tool Holder
For integrated shank mounting options select from CAT, DIN/SK, BT, HSK and many other integrated options to provide rigidity.
3. Toolchanger Mounting Assembly (ATC)
Automatically load Air Turbine Spindles®
Our patented wrap-around Toolchanger Mounting Assembly (TMA) option allows CNC tool-changers to automatically load/unload our family of high-speed precision spindles using a proprietary collar system and mounting block or ring around the CNC spindle integrated to the right side of the CNC spindle in minutes.
Mounting blocks or rings compatible with Haas, Hurco, Doosan, Robodrill, Hardinge, DMG, Brother, Okuma, and all other CNC's are available. We are accustomed to developing custom solutions for any CNC. A Universal Block can be provided for drilling your CNC screw positions. Installation Kits are available. The TMA block remains on the CNC spindle for normal tool changes, even if not using the Air Turbine Spindles™ as it will not interfere when using the main spindle.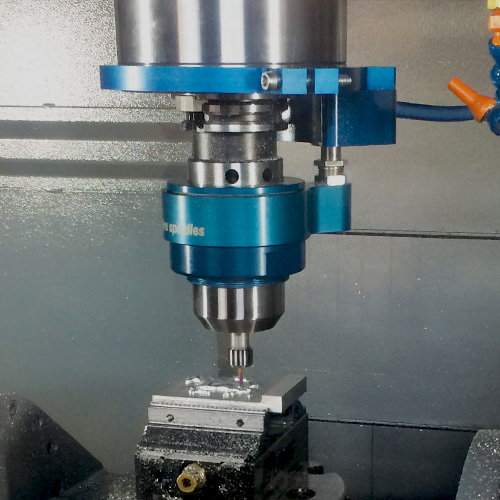 TMA Assembly Includes
1
Mounting block or ring assembly
2
Spindle manifold collar with adjustable height connector to block
Note: Air Turbine Spindles® TMA option is not required on VMC's where an air blast line or coolant channel can be used to supply sufficient CFM / L/s airflow volume.
Center air feed to the selectable rear air inlet on your Air Turbine Spindle® can be used if the airline/coolant channel has 1/4" / 6.5mm internal diameter for 602/625 models. Not suitable for 625X/650(X)/660 CAT/DIN/BT models due to internal diameter requirements for airflow. All HSK spindles can be used with center air feed if air supply line has sufficient ID. If used for air supply coolant channel and connector tube must be purged and clean before air is induced.
TMA Installation on Haas Machine with Air Turbine Spindles®
Auto Tool Change your Air Turbine Spindle® with the Tool Changer Mounting Assembly on HAAS
Hurco Autochange by Air Turbine Spindles®
Autochange on FANUC Robodrill with Air Turbine Spindles® 625XDT and 602DT