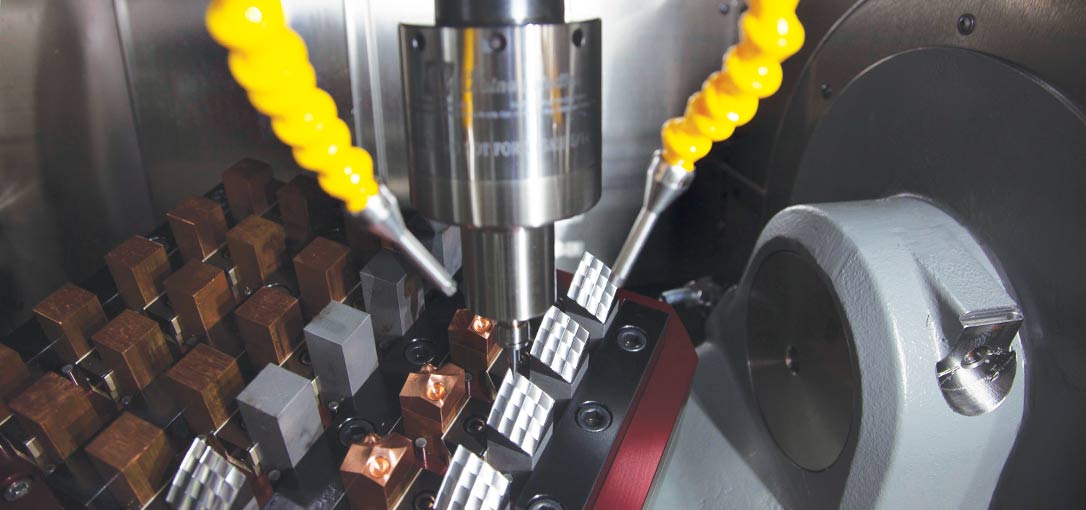 Manual or Automatic Loading
to Save Time and Money
On your Hermle
Air Turbine Spindles® utilizes a unique patented direct drive with no vanes, gears or brushes to wear, burn or break. Dramatically reduce your cycle times, and optimize cutting tool performance and life on your Hermle.
Most of the problems that occur in micro machining come from a lack of RPM and poor dynamic runout. Air Turbine Spindles® uses the highest quality runout and balancing systems on the market today. This creates the best dynamic runout accuracy and governed high-speed precision.
Videos:

100mm Extended Barrel Steel Mold Milling at 50k rpm on Hermle
Steel milled at 1600mm/min on Hermle C22U by Air Turbine Spindles® 40,000 rpm 650HSK-A63
Brass Milling on Hermle C42U by Air Turbine Spindles® 50,000 rpm, 0.45 hp 625LHSK-A63

Steel Milling on Hermle C42U at 50,000 rpm, 0.50 hp
Service & Support
Support is always available from our technical team in the USA, Germany and Mexico. Repair Service is available in Florida and Munich.
Call our factory technicians at +1-561-994-0500 or email us at [email protected].