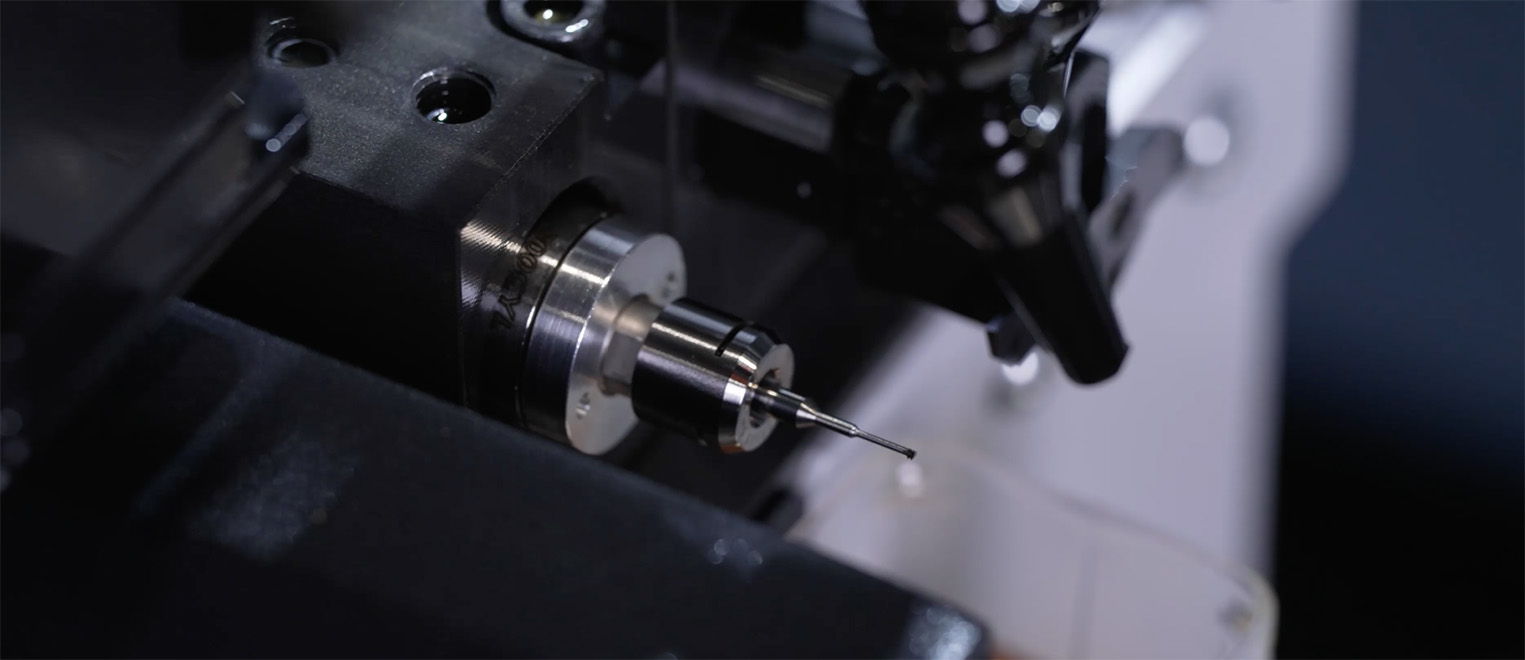 Air Turbine Live Tools™ - Constant High Speed with No Duty Cycle
Our direct drives operate with governed high speed with no heat, no thermal effects on accuracy and no duty cycle
This radical innovation in speed and reliability helps medical, electronics, metal working and aviation manufacturers end problems associated with outdated live spindle technology and keep up with production pressure.
Live Tooling at 60,000 / 80,000 RPM on your Swiss or Sliding Head Stock Lathe: Interview with MTDCNC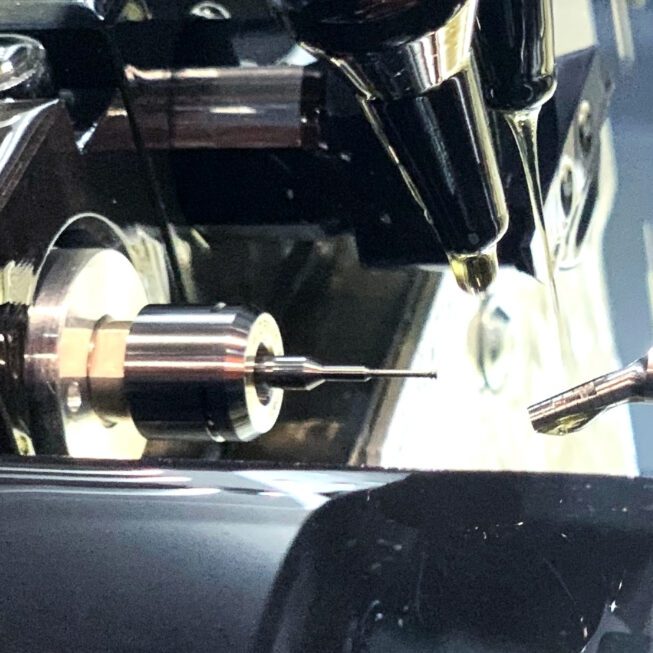 Real High Speed is not "nominal RPM"
Now, you will achieve the real speed in cut and SFM required to optimize your micro tools. At 80,000 rpm Air Turbine Live Tools™ increase feed rates  6 – 10x. Speed up your off-center cuts and exponentially increase the production from your lathes. You can machine titanium and steel –  our patented governor increases air flow on demand keeping you at high speed on the toolpath.
2 Micron precision delivers the finer finished surfaces with no feed lines. Our technology is very different then nominal high speed spindles that drop immediately on tool engagement.
Quick and Simple to Install
With just two moving parts Air Turbine Live Tools™ operate differently. This mechanism with no heat and low friction gives you durability as well as consistent SFM. Just drop the 800 Series into any boring bar holder and connect 90 PSI / 6/2 dry compressed air (filter included).
So easy to install. We eliminate the control box, wiring, high frequency brushes and programming complexity. There's no oil lubrication too. Quicker and simpler than traditional live tool spindles.
Service & Support
Support is always available from our technical team in the USA and Germany. Repair Service is available in Florida and Munich. Call our factory technicians at +1-561-994-0500 or email us at [email protected].